IN OUR NAME
Suzy's a British soldier, born and bred, but fitting back into civilian life after fighting in Iraq isn't easy. Haunted by the responsibility she feels for the death of an Iraqi child, she becomes obsessed with the safety of her own daughter, feeling the need to protect her against a threat that doesn't seem to exist. As Suzy's paranoia builds, her behaviour becomes more and more erratic, until she starts to put her own child in serious danger.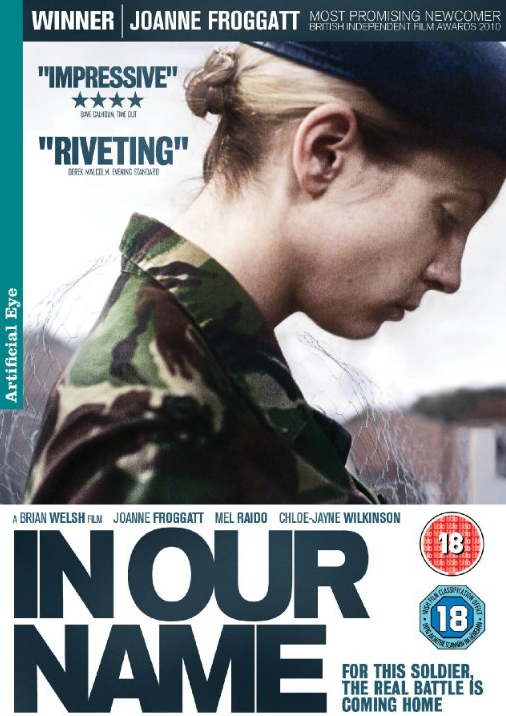 In Our Name is a film about the reality soldiers are faced with when they arrive home from fighting on tour in the middle east. Over the last few years there have been a disturbing number of cases of soldiers returning from war with combat so entrenched in their minds that they cannot turn off what the US refer to as their "war-head". These soldiers bring the mind-set of battle back to their homes and families, and there can be dangerous consequences. Recently there have been numerous reported instances in which soldiers have stolen weapons from their barracks in an attempt to defend themselves from the threats that they continue to perceive all around them, even when they're in the safety of their own homes. Particularly disturbing examples include soldiers who descend into depression after service: one soldier who was based in Newcastle, where the film is set, killed four members of his family with a revolver he stole whilst on a tour of duty in Bosnia.
In Our Name exposes the issues surrounding soldiers' attempts to return to "normal" life after experiencing things on tour that most people can't imagine. This film also takes the original perspective of a female soldier – it's the first British film to deal with the aftermath of war from a female point of view.
---
News
Joanne Froggatt won the British Independent Film Award for Most Promising Newcomer on 5th December at the awards ceremony held at Old Billingsgate. Other award winners included Carey Mulligan, Helena Bonham Carter and Colin Firth.
---